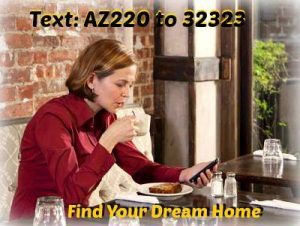 Buying your first Glendale, Arizona home can be the biggest and most important purchase of your life. There are certain steps and tips you need to know. Having an idea about the process and being prepared with the necessary paperwork can really help to make it an easier process and in the long can even save you money.
As A Glendale, AZ Realtor® I try to help educate Arizona home buyers and help guide them through the home buying experience. From the time you are just beginning to think about owning your own home until you are stepping through the front door I want to help guide you.
Many times the first steps are the hardest. Reaching out to speak to a Mortgage lender or Realtor® makes the commitment seem all to real. Here are some tips to get you started:

Where should you get pre-approved for your new mortgage?
Learn where to start, how to get pre-approved for a mortgage, how much home you can actually afford and how to get the best mortgage rates. Find out about programs that are available that can help you with things like closing costs and down payments.
Do you know your credit score and have you recently checked over your credit report for any errors? Your very first step should be to pull your credit report and review your credit history, make sure there are not items being reported that are not yours. Do you need time to make credit repairs?
Often a Realtor® or lender can direct you to someone who can help you to understand what you need to do to improve your score. Every loan program has certain criteria for the programs and these include FICO or credit score as well as debt to income ratio. Basically, if you have a higher credit score you will qualify for a lower interest rate.
As you notice your credit has improved, it's time to start checking into the neighborhood and area you want to live. I love living in the Glendale, Arizona area but my daughter loves living in Peoria. Friends of mine say Surprise is the best place to live. So, really it depends on your personal preferences as to local amenities, distance to commute to work, neaby schools, shopping and local events.
You can search for local Arizona homes direct from the Arizona MLS at this link: http://site7843.myrealestateplatform.com/Search Arizona Homes
In today's market it can be stressful trying to find the right home that meets your needs regarding budget, location and amenities. In Arizona, title companies handle the closing paperwork and it can be a long process. If you need help on getting started be sure to sign up for my emails or call me and let's talk over your particular situation.
I would love to be your local Glendale Arizona Realtor®, with local Glendale Realty Knowledge for over 24 years.  Our Team sells homes in Glendale, Peoria, Phoenix, Sun City, Sun City West, Surprise, El Mirage, Litchfield Park, Goodyear, Buckeye and Laveen areas.